We are 4movie.
Do you need film shooting? You are at the right place.
Shooting.
Do you need new commercial? You are at the right place.
Producing corporate films.
We can prepare, cast, shoot and post your short film.
Simply Graphics animation.
We are 4movie.
Do you need post production? You are at the right place.
Client service
We always take good care of our clients. Refreshments, parking, internet access. We are in good transport accessibility and the infrastructure of shops, restaurants and services is built around us.
All projects are archived in open form. Therefore, it is possible to return to older projects as well.
Online edit
Wa hewe greatest technology for Online, Color grading, Composition and Combine 3D models into 2D scenes. Autodesk Smoke.
Offline edit
We can supply your film, TV series editing with group/colaborative editing system. For commercial we have comfotable place and best equipment for presentation.
2D a 3D animation
Our graphics department offering creative way of daily process. We have a great software and know-how. We can arrange from small outputs till largest outputs for billboard.
Our Clients Love Us
Delivering innovative design is our top priority
Jsou super.

Jana Nová, Prima Cool

produkční
Co slíbí, to splní.

Petr Karel, EURO RSCG

marketing manager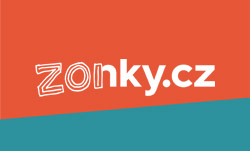 Get ready to stand out
4MOVIE post production allows you to make a lasting impression
How can we help you?